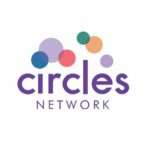 Website Circles Network
Vickers Neal are delighted to be working with Circles Network.
Now, more than ever, it is a priority that children and young people are able to overcome mental illness, avoid hospitalisation and build resilience to live the life they choose.
We are looking to recruit full time staff across Peterborough and Cambridgeshire to enable us to drive the national Keyworker programme forward.
Can you…..
· Help young people break through barriers?
· Work with young people and their families to navigate the health, education and social care systems out there?
· Be the voice of some of the most unheard young people and families in the region?
· Work with children and young people with complex issues around Autism and mental health to prevent admission to hospital?
· Assist in bringing about a real shift change in health, education and social care?
If you think that is you then please get in contact!
Circles Network and The Edmund Trust are working with local Health commissioners to support and work with young people and their families who are in crisis and at risk of hospital admission. The role is to advocate and work with a number of organisations, to break down the barriers and look to more person-centred outcomes.
The successful applicant will need to have a good working knowledge of children's and young people's opportunities across both areas, be able to work with other organisations and look for opportunities for co-production that will lead to better outcomes for children and young people with special educational needs and Autism.
You must be proactive in your personal style and determined in wanting the best outcome for young people.
You will need to be able to access multiple sites and able to use computer equipment to undertake the role. You must be articulate and have excellent communication skills whether in the board room or in people's front room. The post holder will need to be able to work from home and in a Covid secure way using creative means to engage with children, young people, and their families.
Successful candidates with be hosted in different organisations across the county.
Salary: £23,000 PA pro rata
Contract: 1 year fixed term contract.
Closing date: 16thJuly 2021
Upon application your CV will go to Vickers Neal and Circles Network only – we DO NOT submit cvs to third prties.