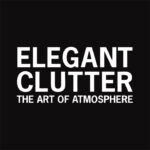 Website Elegant Clutter Ltd
Create, curate and installation of bespoke artwork
Vickers Neal Recruitment are delighted to be working with Elegant Clutter based at their fantastic offices in Warwick.
Due to their continued success we have an opportunity for an Art Consultant to join the existing team.
In order to fulfil the requirements of this exciting position you will have experience relating to the following:
Role Responsibilities:
Meeting with clients and prospects to present EC and to pitch (initially working with Creative Director and Commercial Director and then moving on to do this independently)
Building proposals with compelling narratives, leading on the contractual, commercial and creative elements with assistance from Commercial director on commercial and from the AD team/Creative Director on presentations and concept development.
Employing knowledge of Fine Art (Classical and Modern) and of general Art History to strengthen proposals and give narratives context (training and reading lists can be provided, degree level education in Art History or Fine Art is advantageous)
Planning the critical paths for large projects with smart thinking and awareness of all stakeholders, internal and external.
Collaborating with the internal team for the project, working in a supportive and responsible way to ensure that different teams have the information they need to make deadlines happen at each milestone.
Commissioning and briefing of samples, with client presentations where appropriate.
Specification and tracking of bespoke work, keeping the client aware of progress as appropriate.
Oversee installation where guidance is required.
Engaging with clients and prospects at industry events to network and develop potential work streams with the ultimate aim of winning Large Projects (approx. 200k to 400k).
Required Attributes:
Dedication to high service level – to stay the natural choice with clients and prospects e.g. – taking that weekend phone call, going to site one more time, driving to meet the client in person. Understands the need to be available.
Thorough understanding of how to create artwork collections for hospitality, corporate and cruise projects.
Excellent relationship management with personal attention to keep clients close as we progress through the stages of a project. High level of emotional intelligence to sense the situation e.g. to convert opportunities, to manage any potential client dissatisfaction
Confident communicator and presenter to clients, Interior Designers and other stakeholders
Strong Aesthetic appreciation and aspirations – making sure everything looks right for the visual audience
Strong technical understanding of the full EC service approach – what can we offer, how can we do it
Advanced planning skills
Strong understanding of Interior Design and ability to read elevations and plans
Unbridled Imagination, bold creative spirit – able to imagine what we could do
Entrepreneurial drive to find solutions, some of which we may not have utilised before.
Prepared to share and elevate issues so that they can be dealt with early.
Naturally interested in interior design trends, visiting exhibitions, reading industry press – and bringing that knowledge and inspiration back into the team.
This is a fantastic opportunity for a proactive and dedicated individual to work for a supportive forward thinking business who really pride themselves in offering a truly unrivalled client experience. If you have experience in a similar role and can show a wealth of experience in a creative work setting then we are keen to hear from you.
In the first instance please send you CV and supporting covering letter to Emily Neal via the contact details provided. Upon application your CV will be submitted to Vickers Neal Recruitment and Elegant Clutter ONLY. We do NOT submit cvs to third parties.