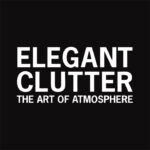 Website Elegant Clutter Ltd
Create, curate and installation of bespoke artwork
Vickers Neal Recruitment are delighted to be working with Elegant Clutter based at their offices in Warwick.
Elegant Clutter (EC) are looking for an experienced mid to senior level product designer from a background in product, lighting, theatre, or furniture.
EC is a full-service art company that works around the world in Hospitality, Commercial and Retail sectors. They provide a very wide range of artwork services including design, manufacture, installation, and artwork consulting & procurement. Artwork pieces can range from a wall-mounted framed picture in a guest room to a giant external sculpture suspended between two buildings.
The concepts for development can come from clients, interior designers or from our own creative team. Product Designers at EC help to bring these ideas to life using design skill, commercial experience and problem solving. An appreciation for or previous experience in interior finishes and interior furnishings/aesthetics would be highly advantageous. CAD drawing is at the heart of their working practices allowing them to communicate how things work to colleagues, suppliers, and customers. EC's Product Design department has a holistic view of design and manufacture, and designers will spend a large part of their working week in the on-site fabrication workshops, researching and developing, briefing fabricators, and checking quality. If you have previous experience of making as well as designing, please let us know in your application.
This job might be for you if:
You love the idea of fast paced design to manufacture turn arounds where you apply hard work, smart thinking and design flair to help take something from visual to reality, sometimes within a few weeks of briefing.
You enjoy solving problems, thriving on a large variety of challenges and finding solutions.
You pay attention to the details, staying focused on all variables. You believe that if a job is worth doing, it's worth doing well.
You are good at mathematics and are fluent in written and spoken English
You are motivated and hungry to learn. You take ownership of new challenges without waiting to be asked.
You have a degree in Product Design, Furniture Design, Model making, CAD design or any associated design discipline where degree level CAD design was taught to you.
You have an interest in 3D art and sculpture.
To be in the running for this opportunity, you need to have at least 3 years of relevant work experience. Internships, side projects and volunteer work also count – please make sure we can see where you picked up your experience within your CV or covering letter.
You will need to be based near to Warwick, UK.
We want to know what makes you stand out so please apply with a cover letter to Emily Neal telling us why you think you would be a good match to this role and what you could bring to the team.
Vickers Neal Recruitment DO NOT send CVs to third parties.