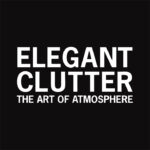 Elegant Clutter
Vickers Neal Recruitment are delighted to be working with Elegant Clutter based in Warwick.
We are currently recruiting for a new role of Junior Logistics Assistant.
This logistics job role works across several areas of the company, including Courier, Project, Installation and Warehouse.
Key requirements of the role include:
Courier Quoting – Calculate and advise appropriate courier method and cost on request.
Courier Preparation, Booking & Loading – Recognise appropriate methods of transport and packaging, raise purchase orders, book with carrier, package suitably for collection and load vehicle.
Van Preparation & Loading – Apply these same courier preparation techniques to loading our own vehicles ahead of installation, properly securing large, fragile and often complex items.
International Shipments Admin – Quote and manage continuous administration requirements both internally and externally surrounding the safe and timely transport of our products worldwide.
International Shipment Packing & Loading – Calculate and arrange appropriate size and type of crates/containers/trucks and pack suitably for safe loading and shipping across a wide range of projects.
Maintain Packaging Stock Levels – Review existing and new packaging types and maintain stock appropriate to an ever-evolving project portfolio.
Project Checking – Ensure all project items are accounted for from multiple departments and sites ahead of departure.
Arriving Stock – Organise, distribute and log arriving goods. Prepare suitable storage and processing plans of large or complicated incoming shipments.
Warehouse Management – Maintain and allocate clear project pallet spaces.
The successful applicant will largely meet the following criteria:
Good commercial skills. Able to communicate effectively and efficiently both internally and externally.
Good numerical skills and computer literacy. Basic Excel knowledge preferred. GCSE Math's, AC.
An organised and methodical person who takes pride in the quality of their work.
Able to prioritise a changing workload and comfortable to operate independently as well as part of a team.
Excited by an equal mix of office based and outdoor/warehouse working, which includes manual handling.
Full clean UK driving license.
This is a broad role which needs an individual who is happy carrying out administration tasks as well as being in the warehouse carrying out more practical tasks.
This is a junior level role which in time will offer progression.
In the first instance please send your cv to Emily Neal via the contact details provided. Upon application your cv will be sent to Vickers Neal and Elegant Clutter ONLY. We do NOT submit cvs to third parties.