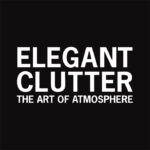 Elegant Clutter
Vickers Neal Recruitment are delighted to be working with ElegantClutter based at their site in Warwick, we currently have an exciting opportunity for an TRAINEE InstallationTechnician to join their established team to assist with the installation of Artwork for their commercial clients to include installation of wallpaper and vinyl coverings.
In order to fulfil the requirements of this post you will be willing to learn to carry out the following to an exceptionally high standard.
Installations
To assist with Installations on site.
Work as a part of the team, providing an expert and professional service to our clients, always ensuring a professional attitude.
Follow procedures for Loading and unloading the vans.
Assist with installations of wallpaper and vinyl, training will be provided.
Communicate with Project Managers to clearly identify installation requirements and regularly update any modifications, as necessary.
To make sure that you have the correct tools & supplies before you depart for installations. You will be required to be proactive and gather all information necessary to complete successful installation.
Work closely with your co-workers and Project Managers to ensure appropriate and safe fixing methods are used to install both 2D (framed artwork, mirrors) and 3D art (sculptural artwork, wall claddings etc.)
Production:
When not on site installing, you will be required to assist with the production, therefore you will get the chance to use your existing/ or learn new carpentry, picture framing or various art/ crafts skills.
You will be required to ensure that H&S remains priority both on site and at ElegantClutter production premises; this includes use of PPE at all times, manual handling techniques, correct use of install equipment including ladders and scaffold etc., general H&S on site.
A clean driving license is a MUST for this position!
In the first instance please send you CV with a supporting covering letter to Emily Neal via the contact details provided. Upon application your details will go to Vickers Neal Recruitment and ElegantClutter only. We DO NOT submit CVS to third parties.