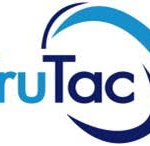 TruTac
Vickers Neal Recruitment are delighted to be working with TruTac based at their offices on the Westwood Business Park in Coventry.
TruTac (part of Microlise group), provide market leading expertise across logistics software, data, and compliance. TruTac is the UKs largest and most successful tachograph analysis provider!
Due to their continued success, we have an opportunity for a Technical Helpdesk/ Technical customer support Advisor to join this established team.
To fulfil the requirements of the role you will be required to undertake the following:
To undertake a range of tasks in relation to customer IT support
To deal with customer enquiries efficiently and diligently
To understand and comply with policies and procedures
To understand the Hours Law for HGV and PSV drivers
To carry out work in a safe and diligent manner
To comply with all Health & Safety policies and procedures
To attend and fully participate regular training and development reviews with line management, mentor, HR representatives and other nominated representatives.
To undertake additional duties in line with capabilities as required
In order to work to the exceptional standard provided to TruTacs clients you will need to feel confident in your ability to deliver the following competencies:
Technical Skills
Able to carry out a variety of technical duties related to the role, competently and efficiently with training and/or support as appropriate.
Demonstrates a logical and practical approach to tasks
Takes opportunities to learn new technical skills
Gains experience to improve technical competence
Takes on additional responsibilities once suitably qualified and/or trained
Ability to problem solve
Service Excellence
To always deliver the best possible standards to customers (both internal and external) by keeping our promises, never compromising on health and safety and being aware of the environmental impact of activities.
Undertakes all tasks willingly, prepared to go the extra mile
Completes all tasks, including paperwork accurately and to a high standard and on time
Always demonstrates a professional attitude and approach
Takes a pride in their appearance and is punctual
Always ensures own and others Health & Safety
Customer Relationship Building and Management
To build long term partnerships to understand and satisfy clients current and future needs.
Takes every opportunity to develop positive and professional working relationships
Honours customer commitments
Always takes a professional and courteous approach with clients
We are looking for an all-round customer services focussed individual who prides themselves in offering an excellent client experience. You will have a naturally inquisitive mindset always spotting opportunities to go that extra mile.
It is essential for the role that you have a strong grasp of MS Office applications and are experienced working with various CRM systems.
This is an excellent established business to work for who offer competitive employee benefits as well as an inviting and rewarding working environment.
Salary is up to 20k
Hours: 8.30am-5pm Mon-Thurs and 8.30am-4pm Fri
In the first instance please submit your CV to Emily Neal via the contact details provided. Upon application your cv will go to Vickers Neal and TruTac ONLY.
We DO NOT submit CVS to third parties.