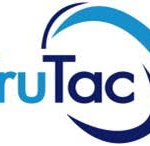 TruTac
Vickers Neal Recruitment are delighted to be working with Trutac based at their offices on the Westwood Business Park in coventry.
TruTac, part of the Microlise Group, provides market-leading expertise across logistics software, data and compliance.  Market leaders for over 30 years, they provide quality, cost-effective, integrated software to improve safety, efficiency and compliance. They design and develop software in-house and through the commitment, drive and experience of their teams, have forged long-term relationships with their clients.
Due to recent growth and future expansion plans, TruTac are now looking for a General Manager to join the TruTac family! Reporting directly into the Managing Director, you will support the business to create a culture which is service focused, positive and driven to succeed, open to change and creative in its approach.
This is a hands-on management position, so we are looking for someone with exceptional people management and leadership skills. We want someone who can foster the talent within all departments, ensuring that all teams are effective in their current roles and developed to the next level, with continuous improvement thereafter.
What will you be doing?
Responsible for the day-to-day office and general operation including customer service, training, general customer experience, production, reception and working with sales and marketing.
Ensure standards and guarantee a consistently high-quality customer experience. Coordinates all operational and office functions to ensure each department works at an optimal level in key areas.
Takes responsibility to make sure that the company conducts business in a safe manner to ensure compliance with HR, safety and environmental rules and regulations.
Conduct employee performance reviews and address HR issues in a timely manner. In addition to attending staff meetings, they must adhere to all company policies and lead by example.
Continuously follow trends in the market place related to company's products and/or services.
Communicate customer service issues or queries both from the Support desk, training teams and Development and feedback to customers, channel partners and all stakeholders.
What we're looking for?
Demonstrable experience in a similar role, ideally within the logistics and/or the software/technical industry
Excellent communication skills, both written and verbal
Excellent customer service and interpersonal skills
Strong HR skills
Flexible, adaptable and open to direction
 Strong business acumen with ability to drive and achieve targets
Ability to manage own workload, where priorities change throughout the day
Experience of SME management
Experience of Trade shows and some marketing co-ordination skills
 Ideally have a bachelor's degree (or equivalent) in Business Management, Business Administration or level 5 qualification in Management or Business or other relevant field
Strong leadership skills and vision in managing staff
Budget development and oversight experience
Collaborative work style and commitment to get the job done
Strong presentation skills and persuasive with details and facts
Can manage and upsell to large accounts and direct commercial negotiations
Can develop & maintain effective relationships with internal & external stakeholders
This is a great opportunity to work for a growing technology company, who have been established over 30 years.
25 days holiday, not including bank holidays, increasing with service
Private Medical Insurance
Dental Care
Pension
Excellent career progression and flexible working environment
Salary up to 50k
Recruitment Process:
Interviews will be held face to face and remotely, whilst the vacancy is live, so don't delay getting your application in!
Upon application your CV will be sent to TruTac and Vickers Neal ONLY. We do NOT submit CVs to third parties.