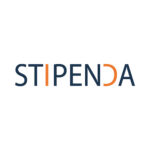 Stipenda
Vickers Neal Recruitment Solutions Ltd are currently working with Stipenda based at their offices in Warwick.
Stipenda are an established and progressive Professional Employer Organisation (PEO) who work with consultants, recruiters, employers, employees, and end clients across the globe.
To support one of their key strategic objectives of achieving growth through commitment to their clients, they have a vacancy for a Customer Finance Adviser. The role involves a mix of Customer Service, Account Management and problem solving, along with operational and administrative tasks with a financial focus.
Working in a professional services environment, reporting directly to the Client Services Manager, you will act as a focal point to ensure clients' perception of the organisation is one of efficiency and professionalism. You will be responsible for supporting a network of high earning, professional consultants, employers, and employees, advising on UK & international employment registrations, international payroll, Human Capital Management and ensuring all processes are performed in a timely, efficient, and professional manner.
Key Responsibilities:
Manage enquiries from existing clients and ensuring all consultants, employees and agency requirements are met under our terms and conditions of services including:
Maintaining up-to-date contract and contact records on all databases.
Dealing with all allocated consultant, employee, and client enquiries as appropriate.
To manage monthly payroll process for all consultants and employees
Payroll chasing, ensuring funds are received for consultants and employees to be paid on time
To on-board new consultants and employees following the prescribed guidelines
To manage the relationship with consultants and employees across the wide variety of solutions we offer.
Take a pro-active approach for all clients, to pre-empt potential problems and take immediate and appropriate action to avoid escalation of issues
Communicate courteously with internal and / or external clients by telephone, email and in person, building positive relationships, investigating, responding to and progressing issues and queries to a successful conclusion as efficiently as possible
Ensure primary legal documentation pertaining to consultants, clients and consultants are complete, acceptable to the prescribed company standards and approved by the authorised personnel within the company.
Continuous monitoring of consultants' contracts to identify forthcoming expiration of contracts and liaise with agency, consultant, Sales and/or Finance teams regarding either arranging renewal of contract or implementing leaver's process in the event of non-renewals.
Furthermore, you will be required to:
Answering telephone calls and maintaining detailed and accurate records
Develop and implement new service processes as necessary
Maintain regular, consistent, and professional attendance, punctuality, personal appearance and adherence to relevant health and safety procedures
Pursue personal development of skills and knowledge necessary for the effective performance of the role
It is essential for this role that you can provide evidence of the following:
Undergraduate degree in business, economics, finance or equivalent
First class communication skills – both verbal and written
Strong commitment to customer service excellence
Ability to show empathy and understanding towards the client's situation whilst acting in the best interests of both the client and the company
A good team player with an energetic and flexible approach
Good time management, highly accurate with high level of attention to detail
The ability to work under pressure and multi-task
Demonstrate good organisation and co-ordination skills
Excellent Microsoft Office Skills
Salary and Benefits
up to £27,000
Occupational pension
Private medical insurance (after qualifying period)
Hours of work are Monday to Friday, 9:00 – 17:00, including 1 hour lunch break.
Possible remote working opportunity after successful completion of probation
In the first instance please submit your cv and supporting letter to Emily Neal via the contact details provided.
Upon application your cv will be sent to Vickers Neal Recruitment Solutions Ltd and Stipenda only. We WILL NOT pass your details to any third parties unless specifically requested in writing by the individual.