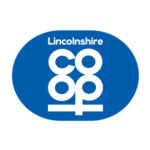 Lincolnshire COOP
PRACTICE PHARMACIST x4
Location: Lincoln Area
Hours Per Week: 39
43k-51k per annum (Dependent on Experience)
Vickers Neal Recruitment are delighted to be working with the Lincolnshire Coop:
Job Description:
At Lincolnshire Co-op our purpose is to bring together ideas, energy and resources to make life better in our communities. To achieve our purpose, we help care for the health and wellbeing of our customers and members and our pharmacies play a huge part in this. We are the UK's largest Co-operative Pharmacy group, with 48 pharmacies in Lincolnshire, North Yorkshire, Hull, Beverley and Norfolk. All our pharmacies are accredited Healthy Living Pharmacies, and we operate a refit schedule to maintain a modern, safe and professional pharmacy environment.
We are seeking four enthusiastic Practice Pharmacists to join the teams in our pharmacies across Lincoln. The successful applicants will work as part of a multi-disciplinary team to provide expertise in clinical medicines management, provide face to face structured medication reviews, manage long term conditions and manage repeat prescription authorisations and reauthorisation.
These posts will be split 50:50 between our community pharmacies and general practice. There is also the chance to develop your skills further, working as a clinical pharmacist/Independent Prescriber in local GP surgeries/community hospitals. We have a strong commitment to training, nd work closely with the University of Lincoln School of Pharmacy, where some of our pharmacists are employed as Teacher Practitioners.
Candidate Requirements:
We are looking for pharmacists who are passionate about health care and keen to develop their role and career. The successful candidates must be registered with the GPHC and eligible to work in the UK. You will have the confidence to provide expert health advice, and the full range of advanced and enhanced services. The ideal candidates will be able to demonstrate excellent communication skills, an ability to lead and work within a team, and a desire to keep up to date with your own learning and development. Previous experience in general practice and independent prescribing would be advantageous.
Benefits:
In addition to working for a successful co-operative business, we can offer a competitive salary, pension contribution of up to 12%, twice yearly discretionary colleague bonus and generous colleague discount rates across our family of businesses.
Please note: Due to current social distancing measures, interviews for all current vacancies will take place remotely.
In the first instance please submit your CV and covering letter to Emily Neal via the contact details provided.
Vickers Neal do NOT forward cvs to third parties.